Protection status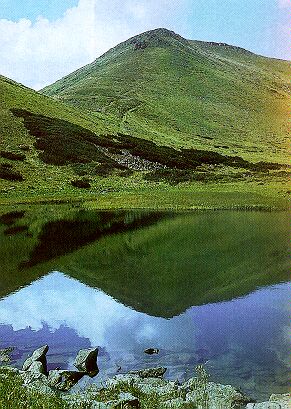 Protection of the reserve is secured by the Ranger Service of CBR, which was created under the Decree of the Cabinet of Ministers of Ukraine "On the Ranger Service of protected areas of Ukraine" and has the status of a law enforcement body. The reserve has 150 officers, headed by the director of the reserve. The territory of the reserve is divided into eleven environmental research departments - Keveliv, Bohdan-Pertoske, Chornohirske, Kisvianske, Petros-Hoverlianske, Trybushany, Rakhiv-Berlybaske, Maramorosh, Uholka, Shyrokyi Luh and "The Narcissi Valley".
The area of each unit is divided into compartments and subcompartments. A forest ranger is responsible for each compartment, and is responsible for the protection of the given territory. The entry to each massif is equiped with the check-in point and special facilities. The entrance into and exit from the territory is carried out through the above mentioned points, in accordance with the corresponding permits. There is a daily duty of the forest guard in the check-in point. In some periods of the increased fire danger, and in separate CPP, the whole year round, the day-and-night duty is placed. The forest guard (rangers) conducts the regular patrolling of the territory in all divisions, in accordance with the specially determined routes.
The territory of the biosphere reserves is in the state property. From the general area of 58035.8 ha the Carpathian Biosphere Reserve has got from the state 31977 ha in the direct land-tenure. The rest of the territory - 18550 ha, was included to the reserve without the withdrawal from the previous land-users. 7508,8 ha placed under the protection and conservation measures.